---
Here you can get a genuine instant no-obligation online price guide from prices provided by over 250 companies.
See the prices here BEFORE you speak to anyone!
We will not pass your details to anyone without your consent.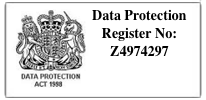 "I can take a few basic details and do a search of bathroom companies in your area based on your Postcode. We have some great companies registered with us who we can put forward to come around, do a free survey and leave you with a no-obligation quote."
- Shamila, from the Bathroom Quoter advisor team.